Local Towns in Wye Valley
Wye Valley has a wealth of fascinating scenery within the historic local towns of the area. The towns in Herefordshire boast many beautiful displays of local art, shops and other sites suitable for explorers.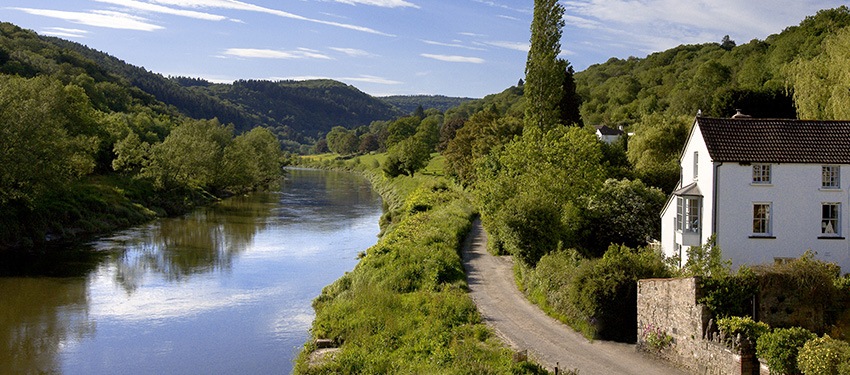 Monmouth
Although this town was crippled by conflict, it now serves as a gateway between Wales and England. It was a residence for the Roman soldiers who came to conquer and maintain their jurisdiction of the area. With the Normans, this town was established as a strategic point in the creation of trading links. It also features a surviving castle that accommodated the birth of Henry V.
Chepstow
Chepstow is the proud home to the oldest surviving stone castle in the UK. Visitors can also learn more about its rich heritage from Chepstow Museum which showcases the town's history in fishing, shipbuilding and artistic influence. There are an abundance of quaint shops in the town centre and you can also enjoy picturesque views of the River Wye from atop its famous Old Wye Bridge.
Usk
Usk is one of the towns adjacent to Wye valley that has not only beautiful physical features but also a dominant river. The river has been and continues to be a major part of the past and the future of this town. The historic town features a castle which is privately owned. It also features a museum, beautiful architecture, and the river is great for trout fishing.
Abergavenny
Cited as "the Gateway to Wales", Abergavenny is a small market town with a large history. It began life as a Roman fort which grew throughout the medieval period when its strategic potential was discovered. Visitors can look over the surrounding mountains and hills from Abergavenny Castle. There are also plenty of circular walks to enjoy the view.
Ross on Wye
This town serves as the southern gateway to Herefordshire, the Wye Valley and the Forest of Dean, as well as the Symonds Yat. Specifically located above the River Wye, this town is commonly known as the birthplace of modern tourism; centrally-placed Ross-On-Wye presented an opportunity for the development of The Picturesque Wye Tour, by the Century Reverend Gilpin back in the 18th Century. It presents the chance to experience the beautiful 17th Century Tudor timbered houses.
Hereford
Apart from the viewing of the shows that take place at The Courtyard Theatre, one can also take a stroll along the banks of River Wye or even appreciate the vibrancy of High Town. This town is also the last of the enclosed Old Foundation English Cathedrals. The cathedrals were also heavily affected by the violent past experienced in the town. This saw the demolition of the cathedral in 1055 by the Welsh.