Pet Friendly Accommodation
Located near the Forest of Dean, the Riverside Cottage is a great place to get away from all of the trappings of big city life and is a good way to unwind for you and the whole family. If you're looking for a short break in the Wye Valley area, check out our holiday cottage accommodation on the banks of the River Wye.
Our picturesque surroundings are also home to several traditional country pubs, and you can sample our local cuisine while out and about. You may find yourself lucky to know that we are the only lodgings situated in the centre of two of the best of our local pubs and can always expect to hearty welcomes and genuine local ale.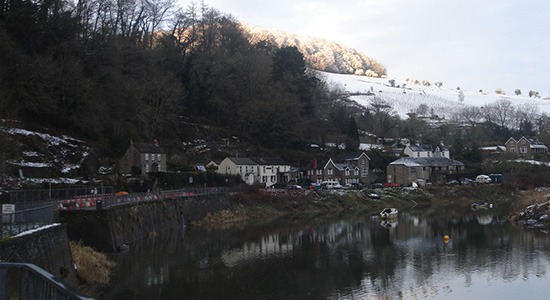 The Cottage
Our lovely cottage is right on the banks of the River Wye. Not only do you share a spot with the UK's fifth longest river, but you also have the incredible views of the breathtaking Tintern Abbey and the natural wonders of the Wye Valley AONB. The outside of the cottage may still be the same 18th century stone that it's always been, but its interior has been updated to make it a truly modernised home away from home.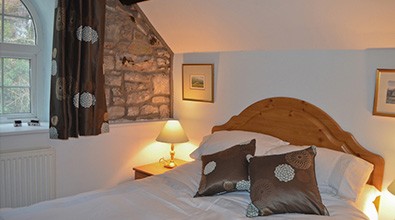 The two bedroom cottage has a double and twin bed and can accommodate up to 4 persons. It's bright, spacious and will be just as comfortable as your own home. The comfy sitting room has an open fire which is ideal for winter seasons, and you will also find that there is an enclosed garden with outdoor terrace for relaxing on those warm summer evenings.
Self Catering Wye Valley
Our Riverside Cottage is self-catering, so while the appliances you need to prepare your own meals will be provided, the actual purchase and cooking of your food will be left to you.
There is, however, plenty of fresh local produce for you to choose from. Much of the entertainment in the social area is family friendly and well-suited for rainy and/or quiet evenings. There are books and local guides on hand for you to consult, but at your request, we will be more than happy to help with whatever planning you may need with your holiday.